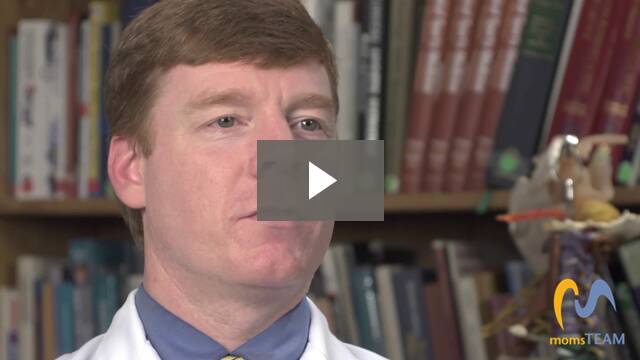 Return to play (RTP) after a child or teen suffers a sport concussion is a step-by-step, graduated, exercise-limited process:
Physical and mental (e.g. cognitive) rest while experiencing symptoms
Exercise program of gradually increased intensity (but only after symptoms clear)
Medical clearance
Return to play. [1]
Physical rest
While bed rest is not required, strenuous activity  should be avoided until the athlete has no post-concussion symptoms at rest, with at least one study showing an association between athletes engaging in activities requiring high levels of physical exertion and greater impairment on computerized neurocognitive testing (e.g. ImPACT testing) and reports of more concussion symptoms. [8] Broad restrictions of physical activity are recommended, including: 
no sports
no weight training
no cardiovascular training
no PE classes
no sexual activity
no leisure activities such as bike riding, street hockey, and skateboarding that risk additional head injury or make symptoms worse. 
Cognitive rest

Just as athletes recovering from a concussion needs to get physical rest, they need to get cognitive (mental) rest as well.
Because a concussion impacts the brain's cognitive function (those that involve thinking, concentrating, learning and reasoning), not its structure, it makes sense that engaging in cognitive activities (in other words, doing something that requires thinking or paying attention ) is likely to make an athlete's concussion symptoms worse (although no conclusive link has been established to adverse long-term health effects)
As a result, both the most recent international consensus of concussion experts [1] and, most recently, the American Academy of Pediatrics [2] recommend that athletes limit scholastic and other cognitive activities to allow the brain time to heal. 
Cognitive rest means:
Time off from school or work;
No homework;
No reading;
No visually stimulating activities, such as computers, video games, texting or use of cell phones, and limited or no television;
No exercise, athletics, chores that result in perspiration/exertion;
No trips, social visits in or out of the home; and
Increased rest and sleep. [7]
Such rest has been recommended despite the fact that, until June 2012, there was no empirical evidence to support such treatment. With the publication of a new study in the Journal of Pediatrics [7] documenting the effectiveness of prescribed rest for the treatment of post-concussion symptoms and cognitive disfunction, whether the rest is applied in the early or prolonged stages of recovery,  athletes, parents, and school and athletic officials who do not see the therapeutic value of missing school or sports, especially when weeks or months have passed since the injury, it is hoped, will now be less likely to resist or challenge such clinical judgment.
Post-concussion classroom accommodations 
Once physical symptoms clear, but before exercise is allowed, a gradual return to a full academic day can begin, with classroom accommodations.
At the Lawrenceville School, a New Jersey prep school, for instance, a concussed athlete must stay in the infirmary on "strict rest in a darkened room with no iPod, no computer, and no reading" until his or her physical symptoms of concussion are at or close to their pre-injury baseline. At that point, he or she is gradually allowed to return to a full academic day, long-time Medical Director, Dr. Robin Karpf, tells MomsTeam.  "Their short-term memory and processing speed may continue to be off their baseline, but as long as they are not experiencing significant physical symptoms, I allow them back to the classroom with academic accommodations." (An e-mail is sent to all the athlete's teachers with information on the possible need for such accommodations).
"We need to do more to educate teachers that adjustments may need to be made for a concussed athlete,"  Dr. Karpf said. Kids who don't get cognitive rest, she has found, are more likely to have concussion symptoms that linger longer.
If the increased cognitive challenges of the classroom bring about a recurrence of their physical symptoms, Dr. Karpf says, she returns them to rest.  She does not start their gradual return to exercise or sports until they have returned to their neurocognitive baseline.
Conservative approach
A 2010 study of high school athletes with concussions [3] reported that:
27.0% had symptoms clear in less than 24 hours
36.2% between 1 and 3 days,
20.2% between 4 and 6 days,
15.1% had symptoms lasting more than a week but less than a month; and
Only (1.5%) were still experiencing symptoms more than a month after injury. 
Experts nevertheless caution that, while an estimated 80 to 90% of concussions heal spontaneously in the first 7 to 10 days, children and adolescents may require a longer rest period and/or extended period of non-contact exercise than adults because their developing brains cause them to experience a different physiological response to concussion than adults and take longer to recover, and they have other specific risk factors, such as the risk of second impact syndrome.
A number of recent studies suggest that concussed adolescents, perhaps even more than younger and older athletes, need longer to recover full cognitive function and should be held out of play longer. One study found that concussed adolescents have difficulty recovering the ability for high level thinking after injury and may require extended recuperation before full recovery of so-called 'executive function' is achieved, with researchers at the University of Oregon and University of British Columbia finding that executive function was disrupted in concussed adolescents for up to 2 months after injury when compared to healthy control subjects.[11]
In the absence of daily testing by a health care professional with concussion expertise (certified athletic trainer, school/team/primary care/sports medicine physician, neuropsychologist) to clear a student-athlete to begin the graduated return-to-play protocol, a student-athlete should observe a 7 day rest/recovery period before commencing the protocol. This means that, for such athletes, return to sports will take at least two weeks. Some leading concussion experts, including Dr. Rosemarie Scolaro Moser, a sports concussion neuropsychologist featured in the new PBS documentary, "The Smartest Team: Making High School Football Safer," recommend taking a minimum of three weeks off before returning to sports after a concussion.
Younger students (K-8) should observe the 7 day rest/recovery period after they are symptom-free at rest prior to initiating the graduated-return-to play protocol.
​As young athletes tend to consider only a small subset of their potential symptoms when reporting their recovery or saying they are "back to normal" after concussion,[6] caution is urged in considering athletes' self-reported symptoms in their return-to-play decisions, and the same caution is warranted in relying solely on neurocognitive test scores having returned to normal before the graduated exercise protocol is begun.
Indeed, a recent study [9] of concussed student-athletes who reported no symptoms and had returned to baseline on computerized neurocognitive tests taken before beginning the graduated exercise protocol, found that more than a quarter exhibited declines in verbal and visual memory on the tests after moderate exercise, prompting a recommendation that student-athletes not be cleared for full contact activity until they are able to demonstrate stability, particularly in memory functioning, on neurocognitive concussion testing performed after the exercise protocol is begun. While this was only one study, additional post-exercise neurocognitive testing may eventually become an important part of the RTP protocol.
In practical terms, this more conservative approach means that:
Children and teens should not, under any circumstances, be allowed to return to practice or play until completely free of symptoms (note: a recent study; 
No return to play on the same day as the injury, regardless of competitive level (as is now the law in an all but a handful of U.S. states); and
"Modifying factors" (i.e. previous history of concussion, learning disabilities), take on more importance in the investigation and management of concussion.